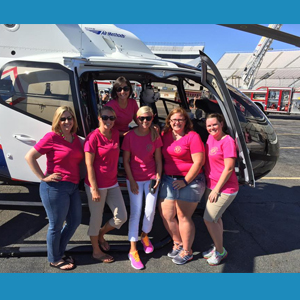 What is touch-a-truck? Only the coolest event EVER for kids of ALL ages. The Charity League hosts the touch-a-truck fundraiser, which is a showcase of dozens of different modes of transportation on display for people to see, hear and touch. There is a monster truck, fire truck, ambulance, helicopter, race car, police car, limousine, state police motorcycle, and a crime scene truck just to name a few. During this event, children of all ages have the opportunity to get up close to vehicles of all sorts.
The event is held at the Martinsville Speedway infield.
All proceeds from the event benefit the children of Martinsville and Henry County.